Heyya girls..
This post is a bit weird yet an interesting one(atleast I thought )
Coming to the point, Well.. As I already boosted up so much about my first ever eye makeup that too I sent for a contest. You can view it
here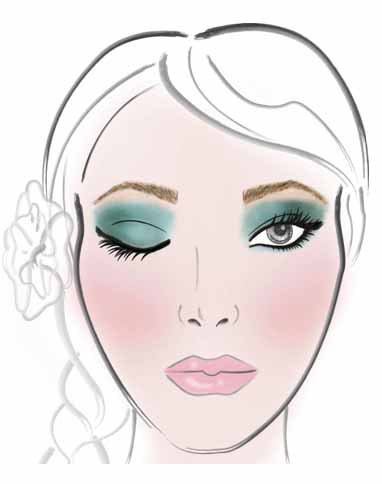 In the process of making up my eyes, I

learnt many lessons

. Which I felt like sharing with you guys.
So, here goes the list.
You may want to blend the eye shadows, Remember to dab the eye shadow with the applicator in the desired form and then slowly drag the corners to fade,so that you can add one more color to the eye.
Apply some concealor/foundation to the eye lid, this would make the eye shadow to stick properly and make it last longer.
Apply the Kohl/ kajal first, If you want to tight line the eye. Coz I always like to have a tightline.
Color eye shadow, Oh yeah! You apply it when you want to put some color to your eyelid. Just simple yet slow dabbing of the eye shadow will be sufficient.
I found it weird when I applied the eyeshadow like this: " I took some eye shadow to the brush and applied at the starting of my eye and slowly dragged the same to the corner, which gave no color at all. lol."
Apply the eye liner when you are done with the eye shadow. Use the liquid liner only if you are a pro. people like me, who can not draw a line, avoid liquid liner and go for the eye pencil.

Remove the eye makeup with a cotton ball. I use olive oil or baby oil to clean the entire thing

Avoid soap/facewash to clean, It hurts a lot.
If you have glasses, make sure you wearing anti glare lenses to it. After all, you put so much effort and you don't want glasses to cover your beauty.
If you wear lens, like me, Do wear them first. Start the makeup after that.
Titbit:
Here is the ideal eye makeup according to your Zodiac sign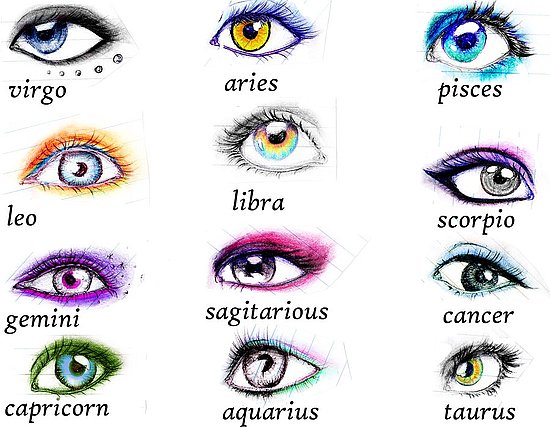 I hope these tips help the beginners like me, who want to learn to get hands-on this eye makeup.
Please do share your secret tips in comments, It will be really helpful